Independent UX/CX Consultant who helps businesses to create an experience based on strategic goals and brand values that customers will love.
I believe that good design drives business value. That designing the brand's experience should not be an afterthought that is handed to the ux-designers when every desicion about the product or service has already been made. Foremost, putting the customer experience in the center of attention should be everyone's responsibility, not something that is isolated to the design department. A design-driven process thrives on iterations, testing and learning to see what works and what doesn't.
My approach is to always understand the whole picture and to offer a systemic thinking, challenge preconceptions, observe, analyse and provide concept-based and goal oriented design solutions. The results are tailored to suit the specific customer need and profile. While I do observe current design as well as technology trends, I offer a healthy pragmatism. I don't believe in one size fits all or that every trend has to be followed blindly if it does not benefit the end user, client or business strategy.
"A brand is not just a logo, a website, or your business card … it's an experience."
I will help you and your team to develop a strategy for creating a customer experience. You will have a better understanding of what your customer really needs. And I will also help you to foster a mutual understanding for why UX design should not be just an afterthought or a nuisance.
I will help you and your team stay focused on your customer's need. After all, we build our digital products or websites for them. I will make sure we have fun while doing that.
Once all the foundation has been laid, I bring your vision and brand to life on screen. I will create a look & feel that is user friendly. An experience that your customers will love and that aligns with your strategic goals.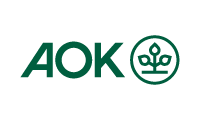 Having grown up with an artist mom, design and art have always played a big part of my life. I graduated with a BA (Hons) in Product Design & New Media from the Kent University of Art & Design. Since then I lived in Stockholm, Frankfurt, and Dresden. Now I call Freiburg home, which is a great starting point for my adventure trips. I love nature, the sea and the salty air, downhill biking, my fur-baby Yuki, and road trips.
I would love to hear from you! If you have any questions, or would like to work together, please get in touch.